Welcome to Vikingskipet Hotel and Hostel
Hotel – Apartments – Hostel – Restaurant
We are across the street from the Olympic Hall "Vikingskipet" and a 15 minute walk from dowtown and the lake Mjøsa.
In our establishment you can stay in a room or in an apartment. All of our units have their own bathroom and separate entrance from the outdoor area. The apartments have their own living room and kitchen. We have free parking for our guests, and you can use a charger for your electric car for a small fee.
Stay with us in one of our fresh double room. Sleep in a comfortable bed. Are you a group of people that are traveling together? Our apartments are sutiable for 3-5 persons and contains a kitchen, living room, bathroom, bedroom and are 28m² big.
Start your day with our breakfast buffet. We also offer packed lunch for a fee.
Sleep in one of our bunk bed rooms, for an affordable option. All the rooms have their own bathroom, TV and free Wi-Fi. We also have a guest kitchen that you can use.
Start your day with our breakfast buffet. We also offer packed lunch for a fee.
"Ny og Ne" Restaurant
Café – Restaurant – Take-away
"Ny og Ne" restaurant is the place for breakfast, lunch and dinner. It is also perfect for a cup of coffee or a beer, for our guest and the locals. Our restaurant is a place you can lower your shoulders and relax in a calm atmosphere.
Our conference room has a modern look with big windows which gives it a light atmosphere. It can hold up to 20 people, based on the layout. We have a projector, black board and a flipboard for your use. 
More about conference room ›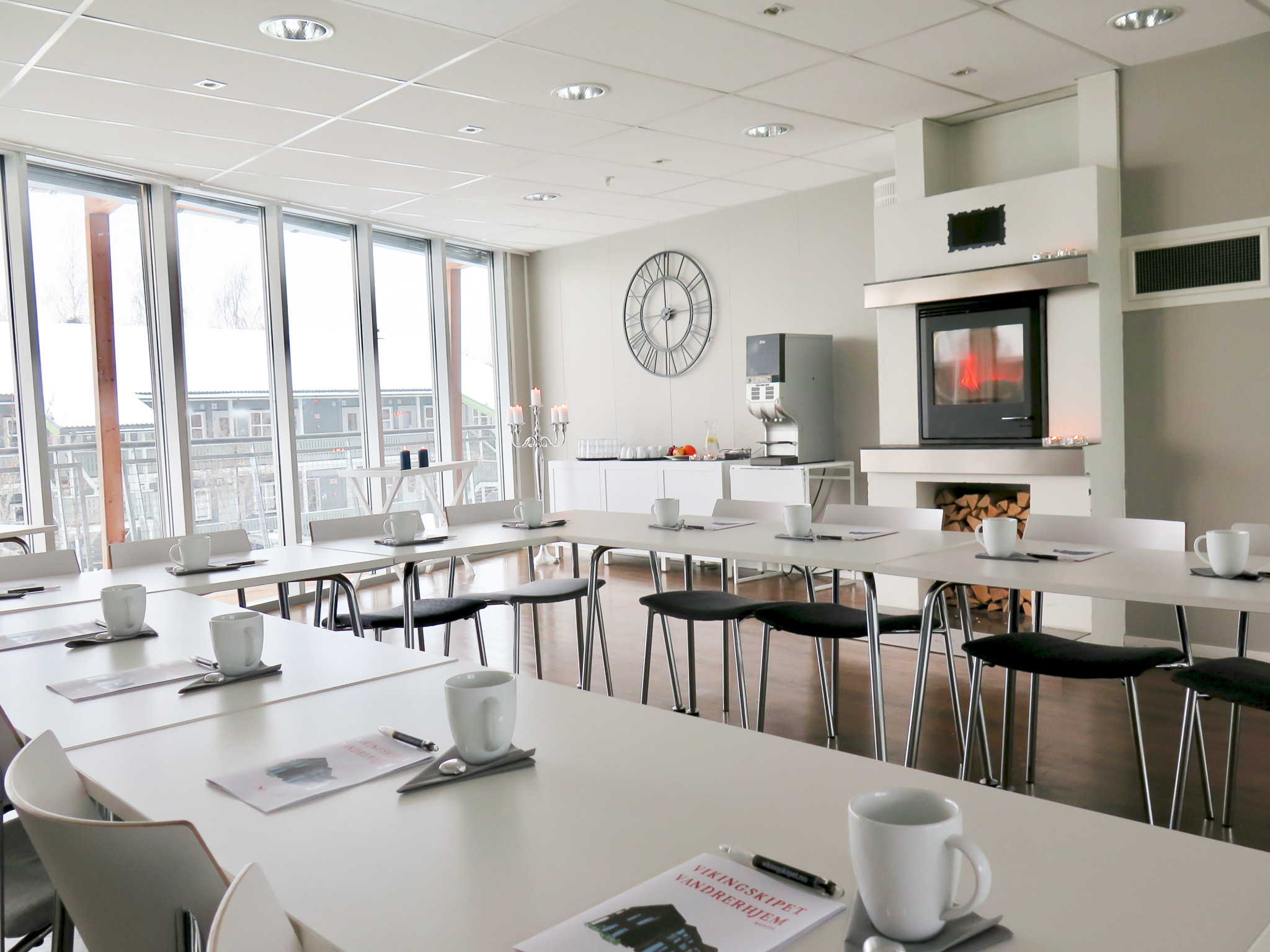 Just a short walk from our hotel, you can find many nice attractions and places to make meories. There are beautiful footpaths that are fitted for all people, historical monuments and shopping centers.